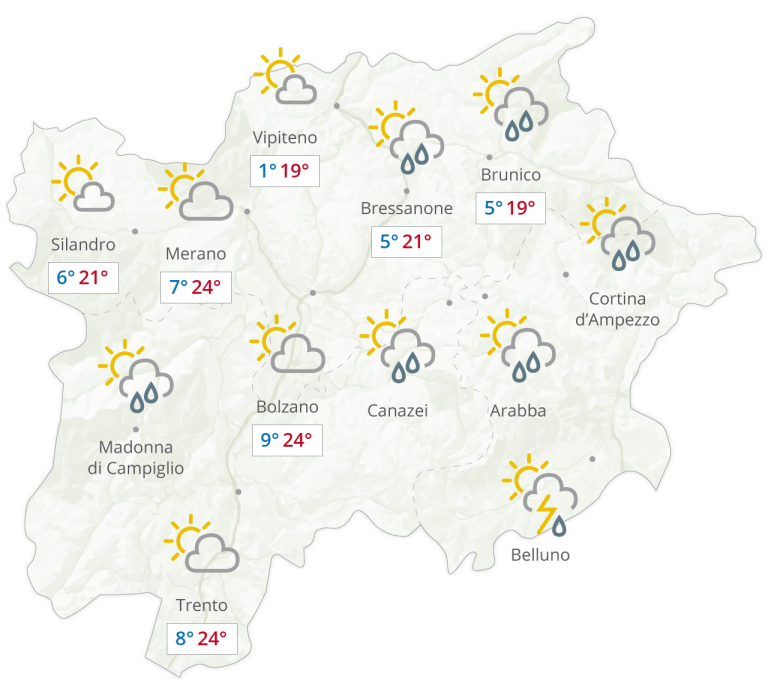 The weather
Partly sunny: Weak high pressure conditions.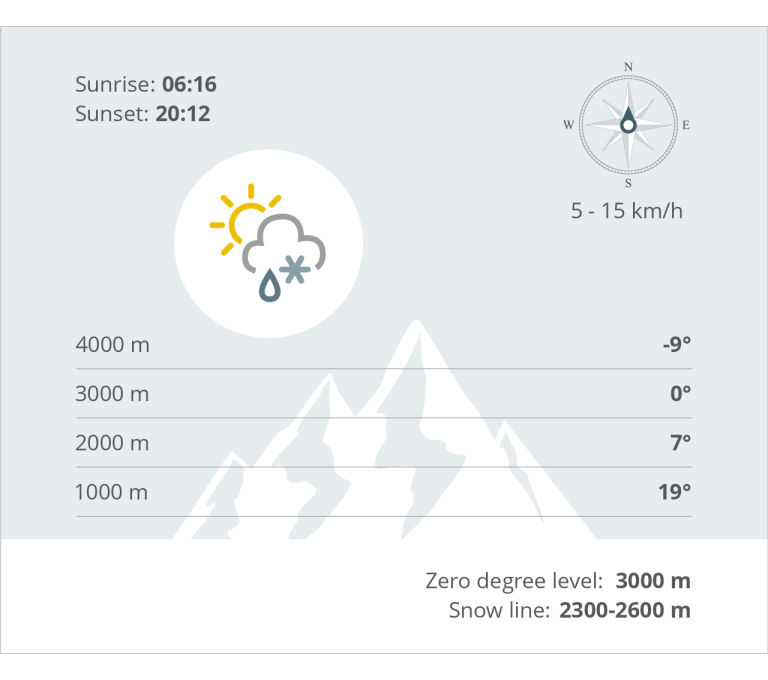 Mountain weather
Mostly clear sky. In the second part of the day many clouds from south-west and in the evening local snowfall. The south-west wind will be stronger.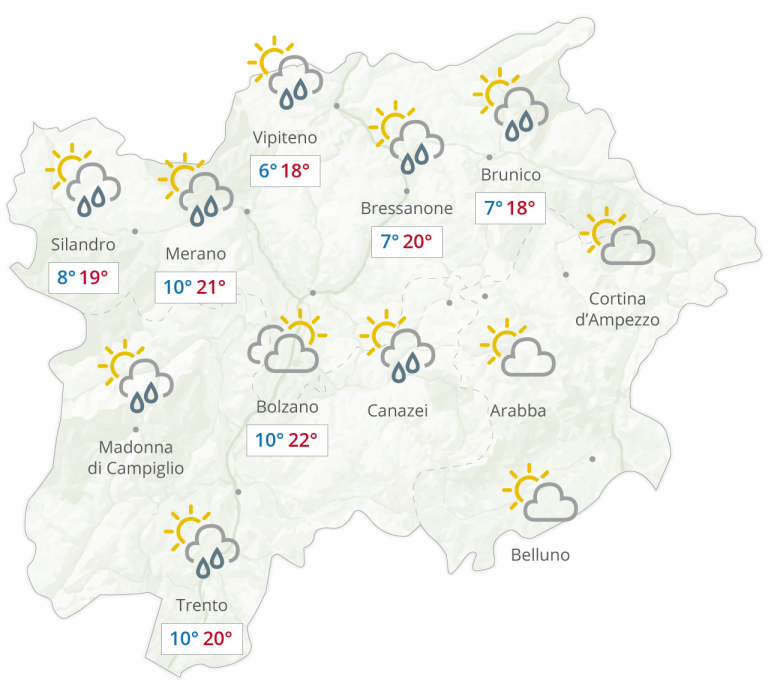 The weather
Rain and snowfall: A depression will determine the weather in the Alps.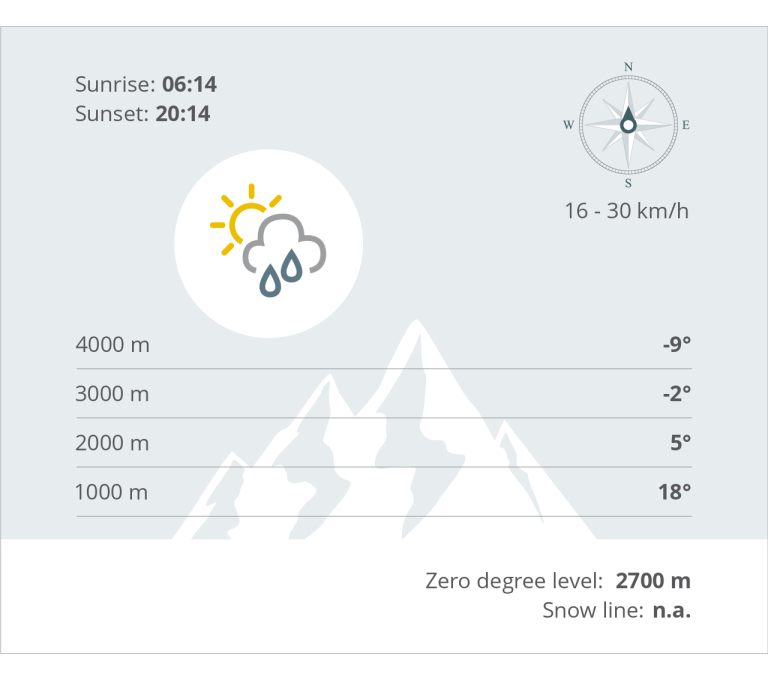 Mountain weather
Winter conditions on the mountains with snowfall. Locally will fall 50 cm of fresh snow.

saturday
09
max: 18°
min: 11°


monday
11
max: 25°
min: 11°

Contact us
Appartamenti Residenza Casa Pineta
Via Belvedere, 55
I - 38018 Molveno, Trentino
M + 39 348 59 47 269