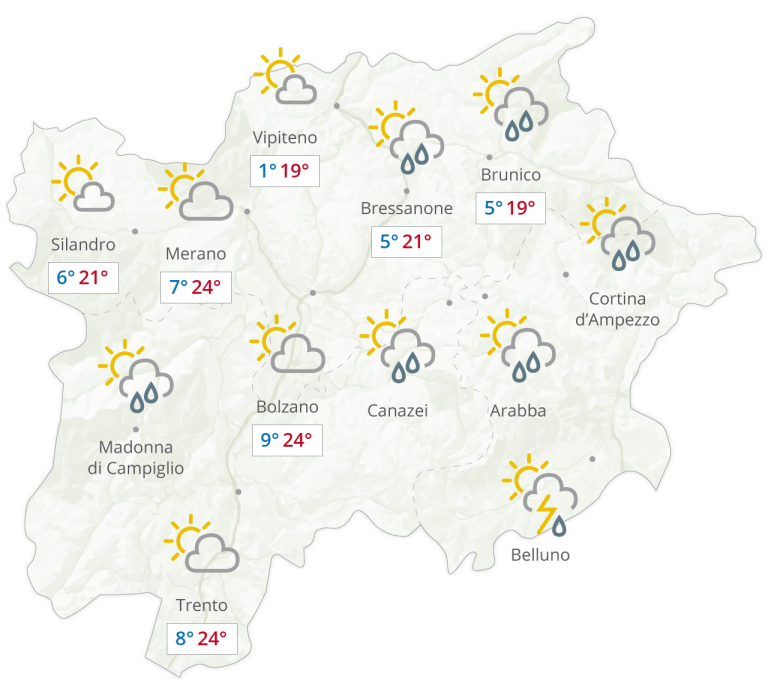 The weather
Variable cloudy: Westerly currents will bring humid and milder air towards the Alps.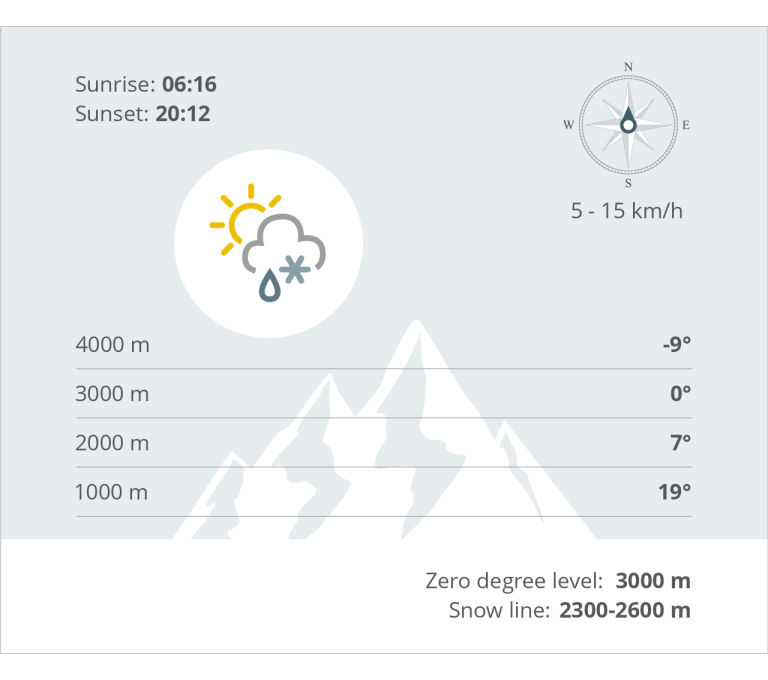 Mountain weather
A mix of sunny spells and clouds. Less cold, rising temperatures.
The next days
On Thursday evening light snowfall: On Thursday increasingly cloudy with some light snow showers in the evening and the following night. Friday mostly cloudy weather with residual snow showers on the mountains. Dry conditions in the valleys and northerly winds in the evening. On Saturday it will be mostly sunny. Also on Sunday sunny weather with some high clouds.

thursday
15
max: 1°
min: -6°


saturday
17
max: -1°
min: -5°

sunday
18
max: -4°
min: -10°
Contact us
Appartamenti Residenza Casa Pineta
Via Belvedere, 55
I - 38018 Molveno, Trentino
M +39 348 59 47 269