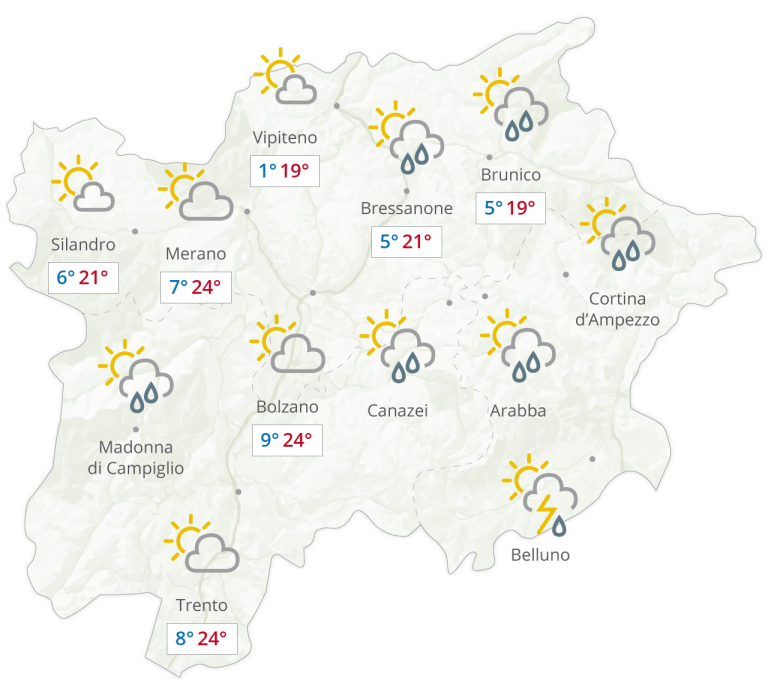 The weather
Mostly sunny: High pressure conditions with slightly unstable air masses.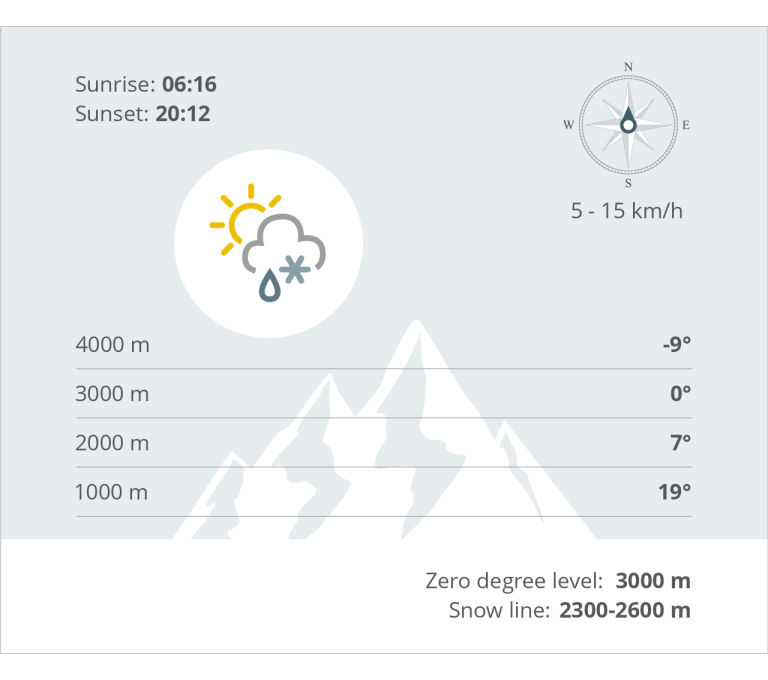 Mountain weather
Sunny weather with good visibility in the first part of the day. In the afternoon the probability of thunderstorms will increase.
Tomorrow 21st of Aug 2018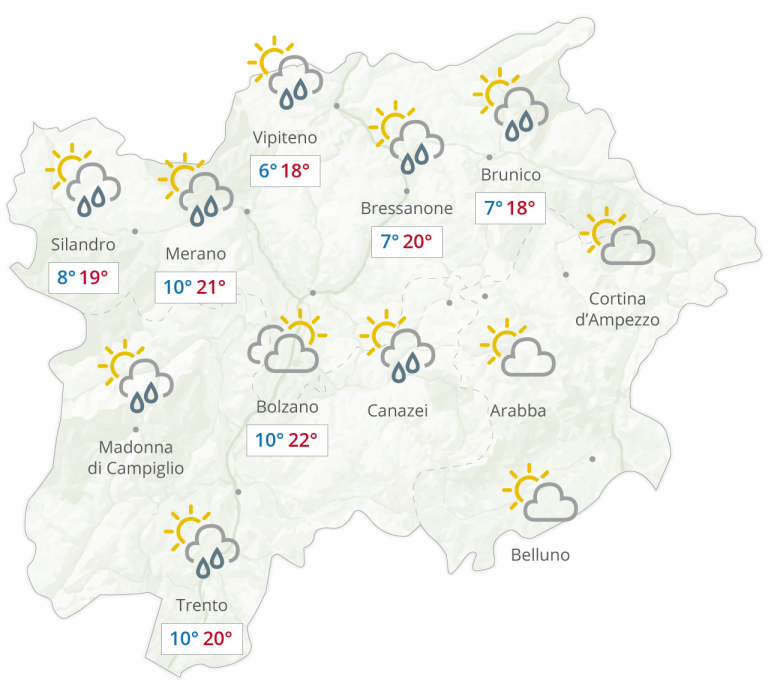 The weather
Summery weather: High pressure conditions and warm air masses determine our weather.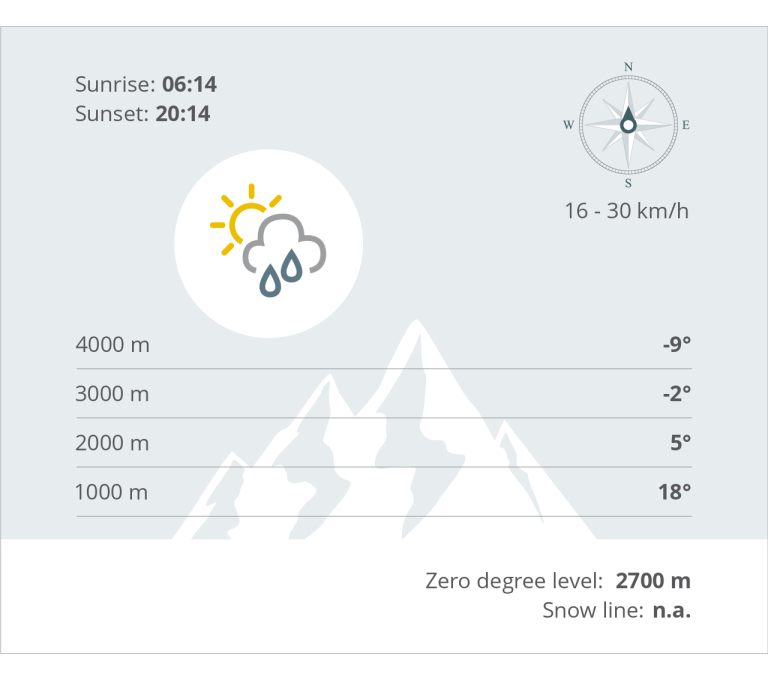 Mountain weather
Again sunny and warm conditions on the mountains. In the afternoon cumuliform clouds can reduce the visibility. The probability for rain showers and thunderstorms rises a bit.
wednesday
22
max: 23°
min: 11°
thursday
23
max: 23°
min: 10°
friday
24
max: 22°
min: 11°
saturday
25
max: 16°
min: 9°
Contact us
Appartamenti Residenza Casa Pineta
Via Belvedere, 55
I - 38018 Molveno, Trentino
M + 39 348 59 47 269