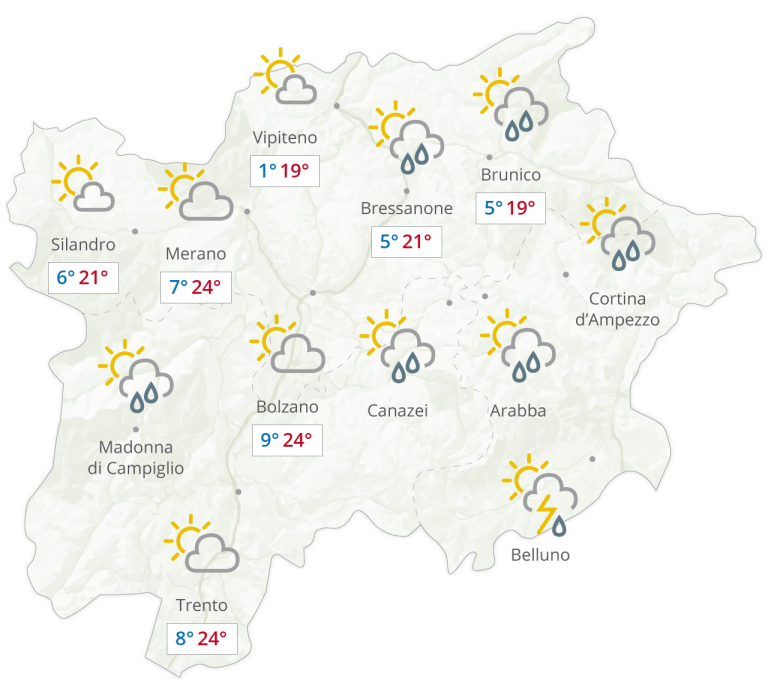 The weather
Summery weather with some thunderstorms: With southwesterly currents humid and unstable air masses are led to the Alps.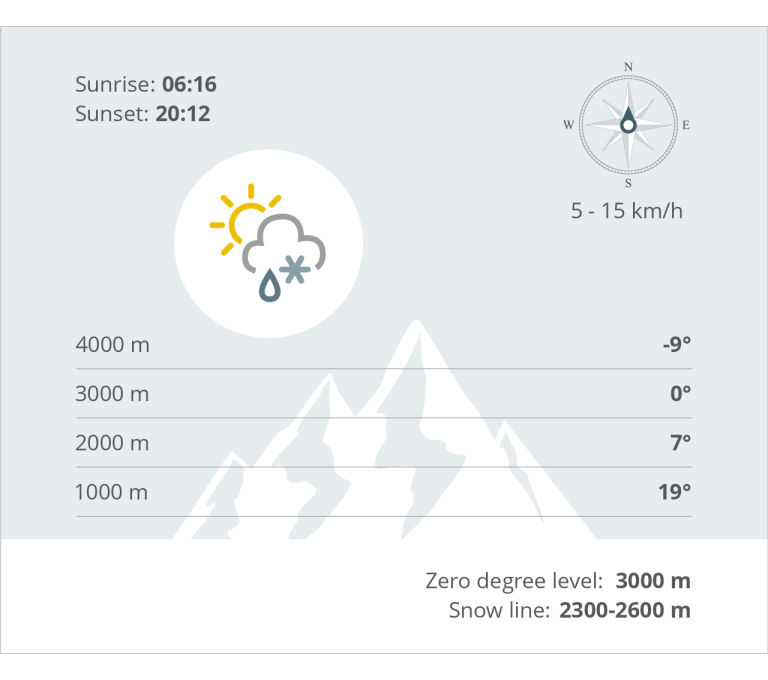 Mountain weather
In the first half of the day the conditions on the mountains are good, most of the time it is quite sunny. In the afternoon thunderstorms are expected.
Tomorrow 21st of June 2019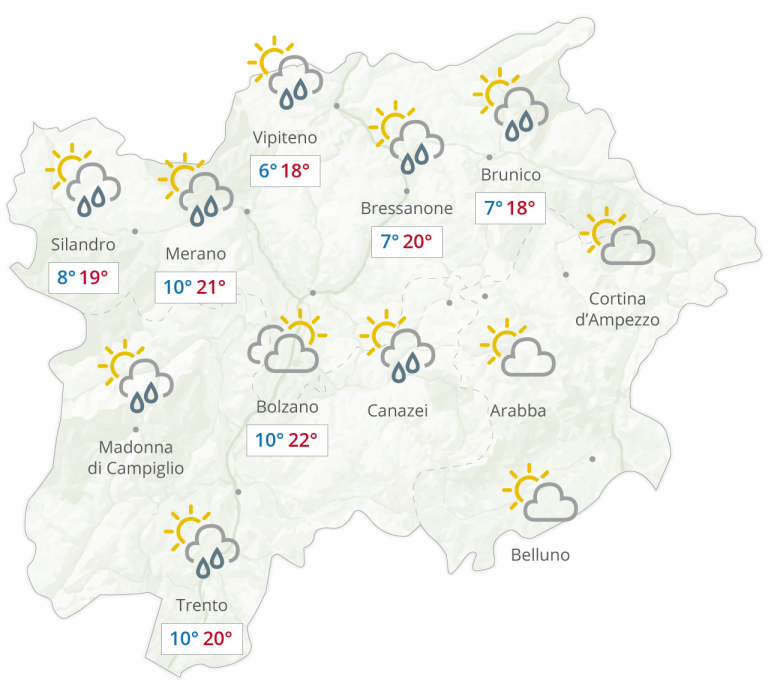 The weather
Sun, clouds, thunderstorms: Unstable air over the Alps.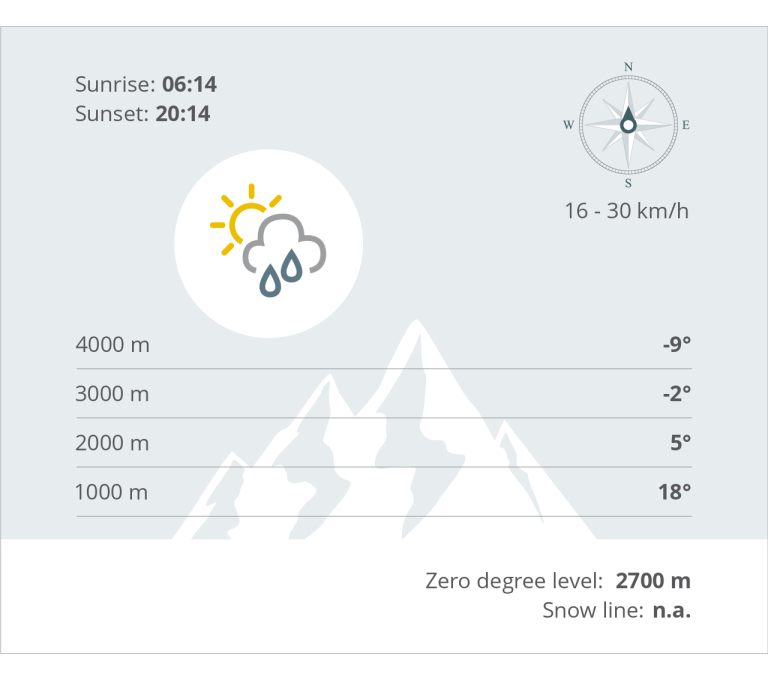 Mountain weather
Partly sunny weather with thunderstorms mainly in the afternoon.
saturday
22
max: 18°
min: 11°
monday
24
max: 25°
min: 11°
Contact us
Appartamenti Residenza Casa Pineta
Via Belvedere, 55
I - 38018 Molveno, Trentino
M + 39 348 59 47 269