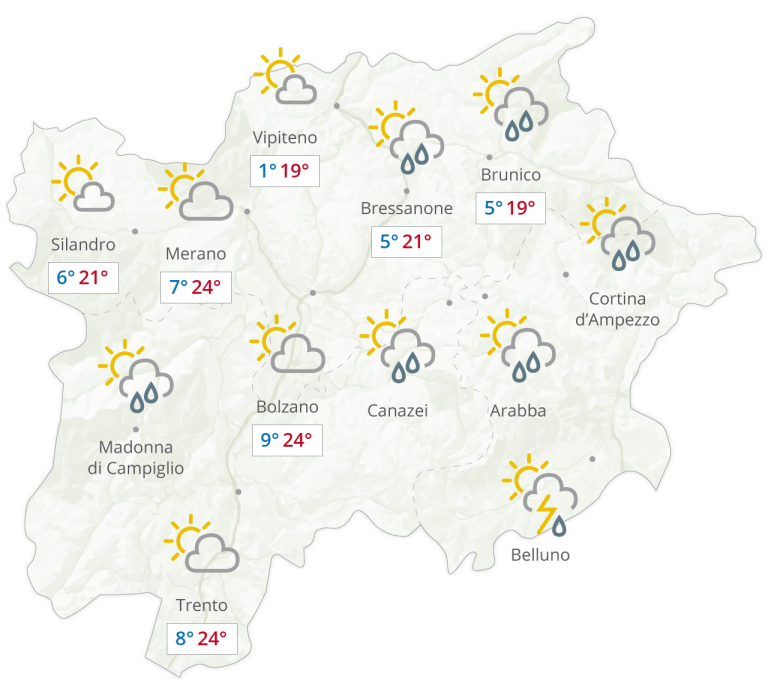 The weather
In the afternoon more clouds: A strong westerly current will repeatedly carry humid air masses from the Atlantic.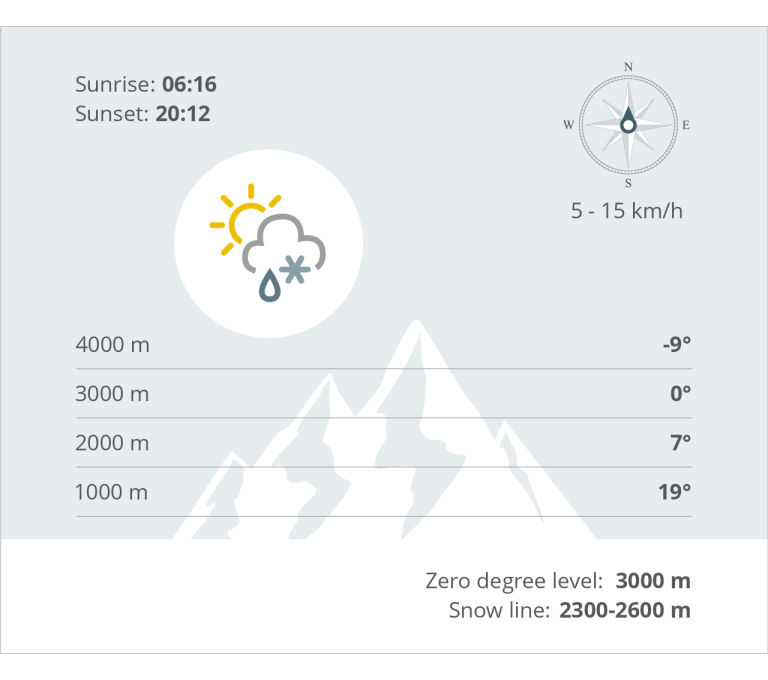 Mountain weather
In the afternoon more and more clouds, in the night to Sunday it will snow widely, mostly on the main alpine crest and in the Ortler group with 10-20 cm of fresh snow.
Tomorrow 10th of Dec 2023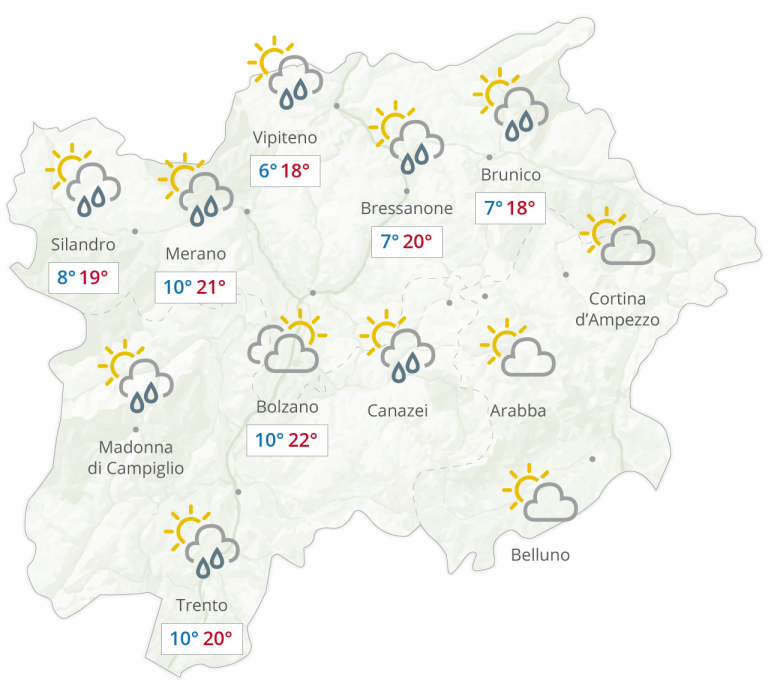 The weather
Mostly sunny: Northwestern currents will bring dry air masses to the Alps.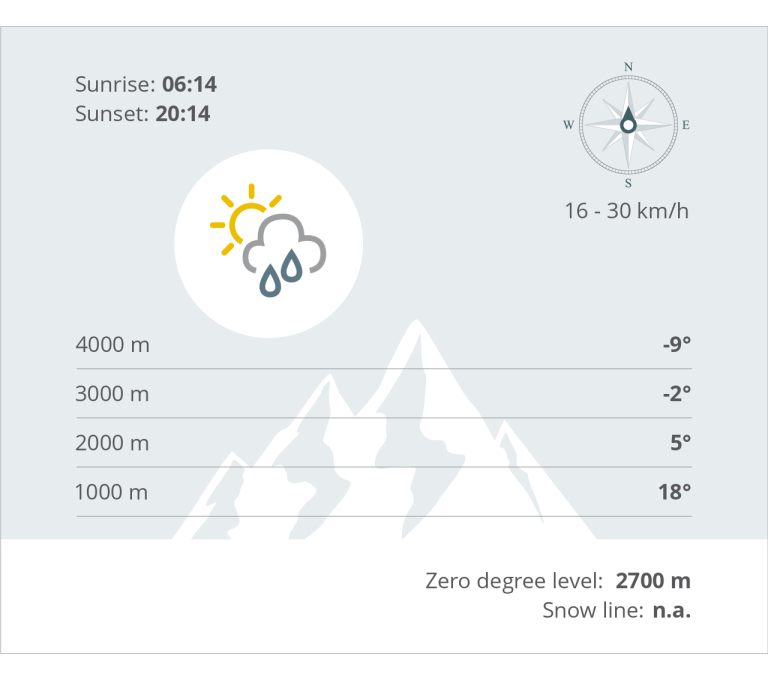 Mountain weather
Last residual snow showers on the alpine crest, then sunny weather everywhere.
The next days
Clouds and sun in the south, more changeable in the north: On Monday, it will rain intermittently in the north of South Tyrol, especially in the morning. The snow line will rise from 1200 to 1800 metres. Towards the south, it will remain mostly dry and it will be sunny at times. Similar on Tuesday: some rain on the border with Austria, friendlier in the south. Wednesday will be cloudy with light rain at times. Thursday weather improvement with sunshine.



wednesday
13
max: 3°
min: 2°

thursday
14
max: 2°
min: -3°
Contact us
Appartamenti Residenza Casa Pineta
Via Belvedere, 55
I - 38018 Molveno, Trentino
M +39 348 59 47 269 +39 333 229 3125